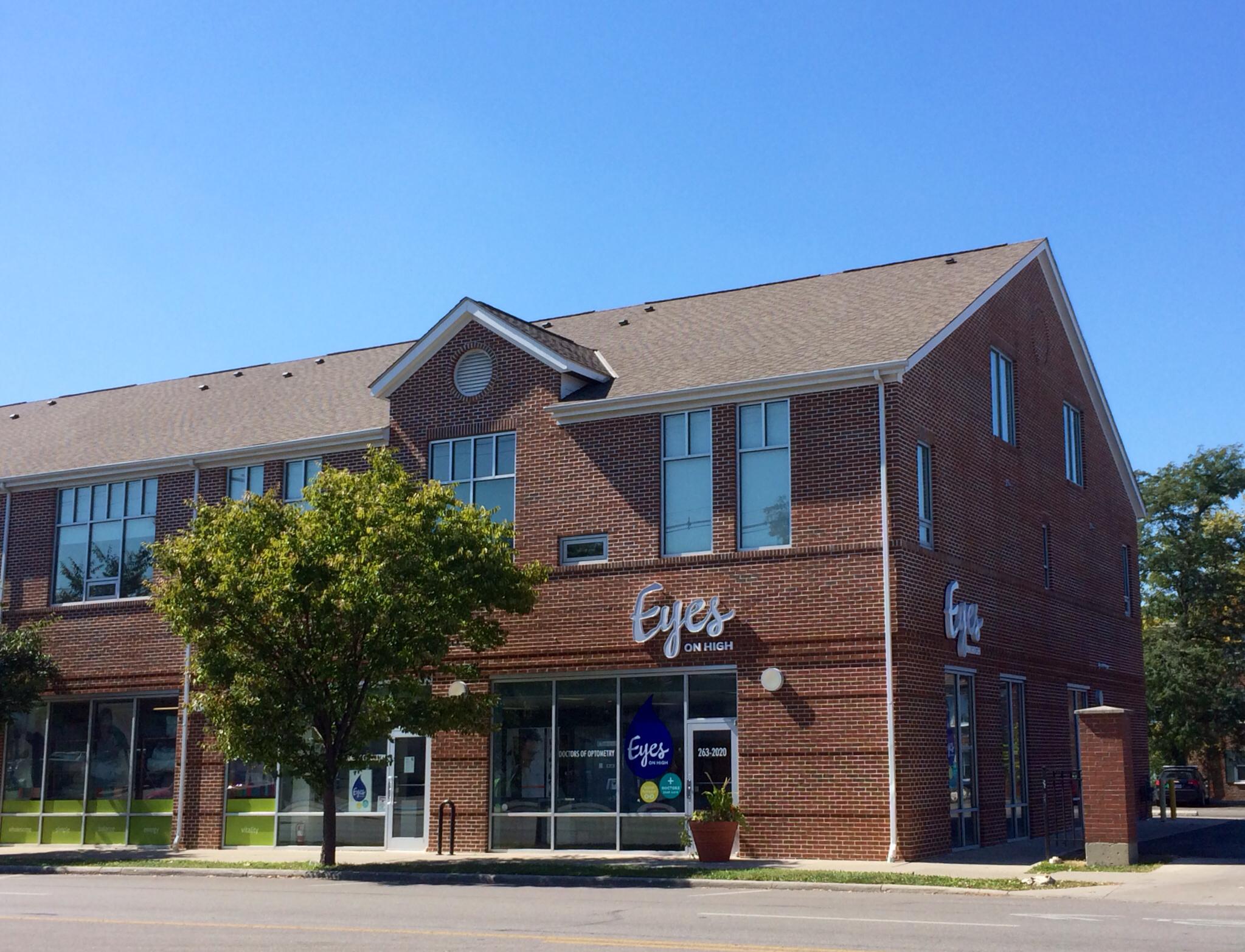 Welcome to Eyes on High
Our friendly and knowledgeable team has proudly served the Clintonville, Worthington, and Ohio State campus areas since opening our doors in August of 2014.
Welcome to Eyes on High, your trusted destination for exceptional eye care in Columbus, Ohio! We are delighted to have you here and eager to provide you with the highest level of optometric expertise and personalized attention.
At Eyes on High, we understand the importance of clear vision and healthy eyes in your everyday life. That's why our dedicated team of experienced optometrists and staff is committed to delivering comprehensive eye care services tailored to your unique needs. Whether you require a routine eye exam, specialized contact lens fittings, advanced treatment for eye conditions, or stylish eyewear options, we've got you covered.
With state-of-the-art technology and a compassionate approach, we strive to exceed your expectations and ensure that you receive the best possible care. Our commitment to excellence extends beyond clinical expertise. We genuinely care about your well-being and are here to address any questions or concerns you may have along the way.
Step into our modern and inviting practice, where your comfort and satisfaction are our top priorities. We believe in creating a warm, friendly environment where you can feel at ease and confident in the care you receive. Our team will guide you through every step of your eye care journey, providing personalized recommendations and solutions to enhance your visual health and overall quality of life.
As a locally owned and operated optometric practice, we take pride in serving the wonderful community of Columbus and its surrounding areas. We value the trust our patients have placed in us and are grateful for the long-lasting relationships we have built over the years. It is our privilege to be a part of your eye care journey and contribute to your optimal vision.
Thank you for choosing Eyes on High as your preferred destination for exceptional eye care. We look forward to welcoming you to our practice and helping you see the world with clarity and confidence.

Warm Regards,
Dr. Karen Kloman, Dr. Melissa Bennett, & Dr. David Bennett